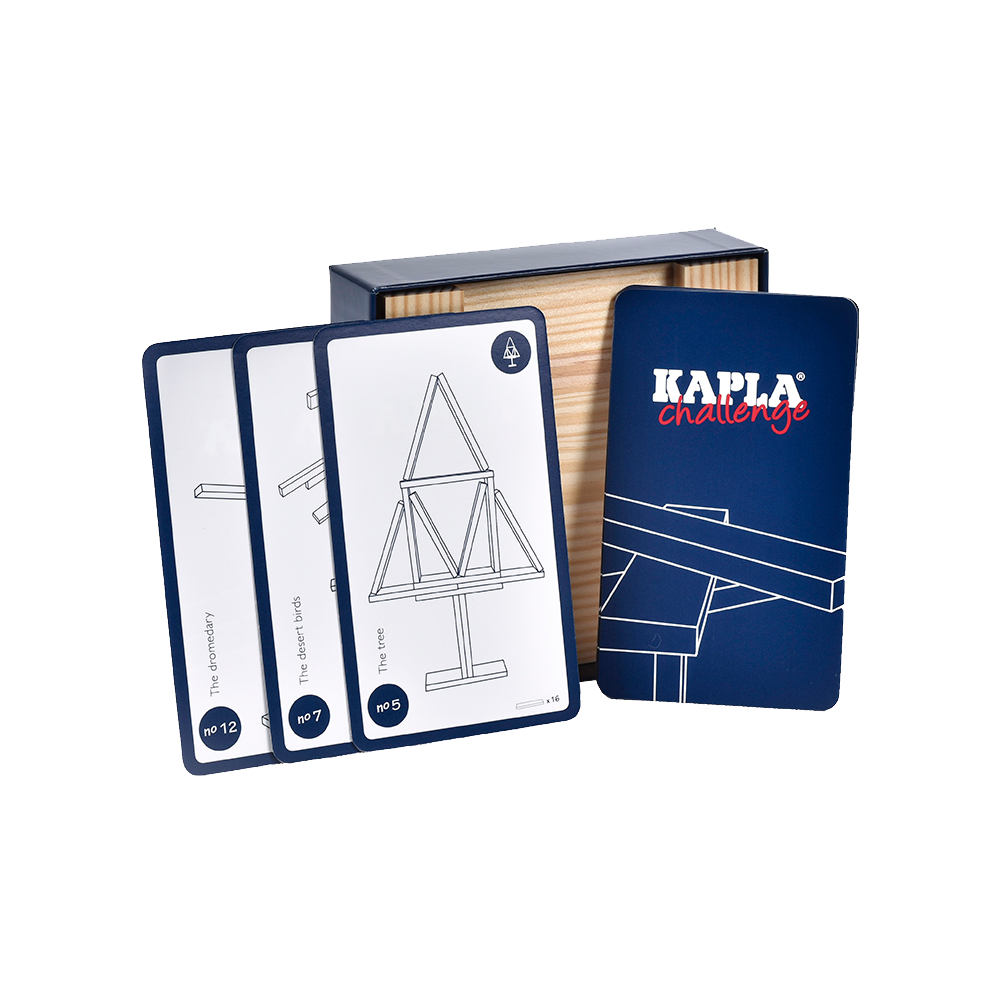 A new type of game in the KAPLA range! KAPLA Challenge includes 12 models to reproduce using the 16 KAPLA planks provided. As you play through the cards, the structures become more tricky. Concentration and perseverance will be required to keep your Challenge model balanced. Use all your logic, creativity ... and above all, stay calm!
If KAPLA® is a calming game, then KAPLA Challenge will be sure to put your self-control to the test! Whether on a solo mission, in an improvised game, or in fierce competition, it'll be down to you to keep calm and keep your structure stable.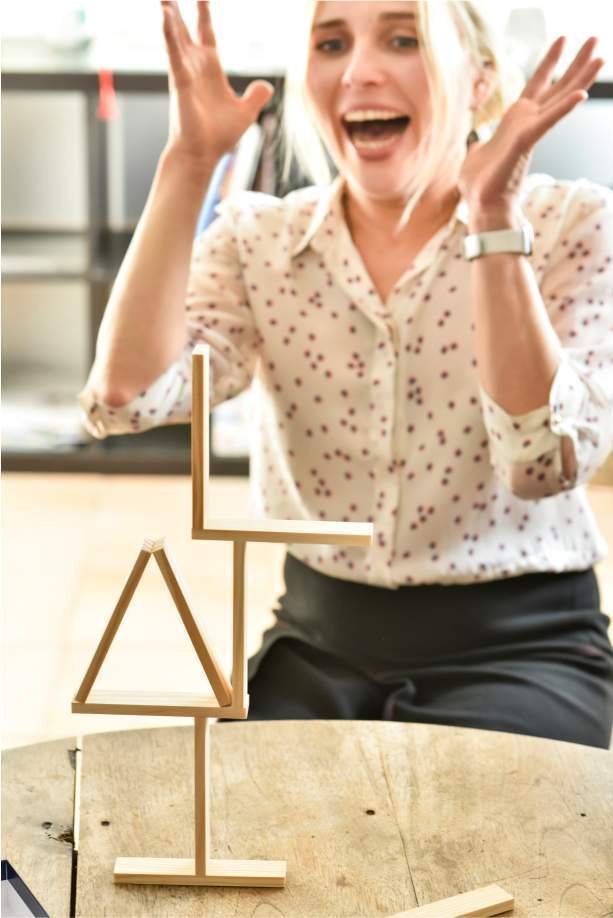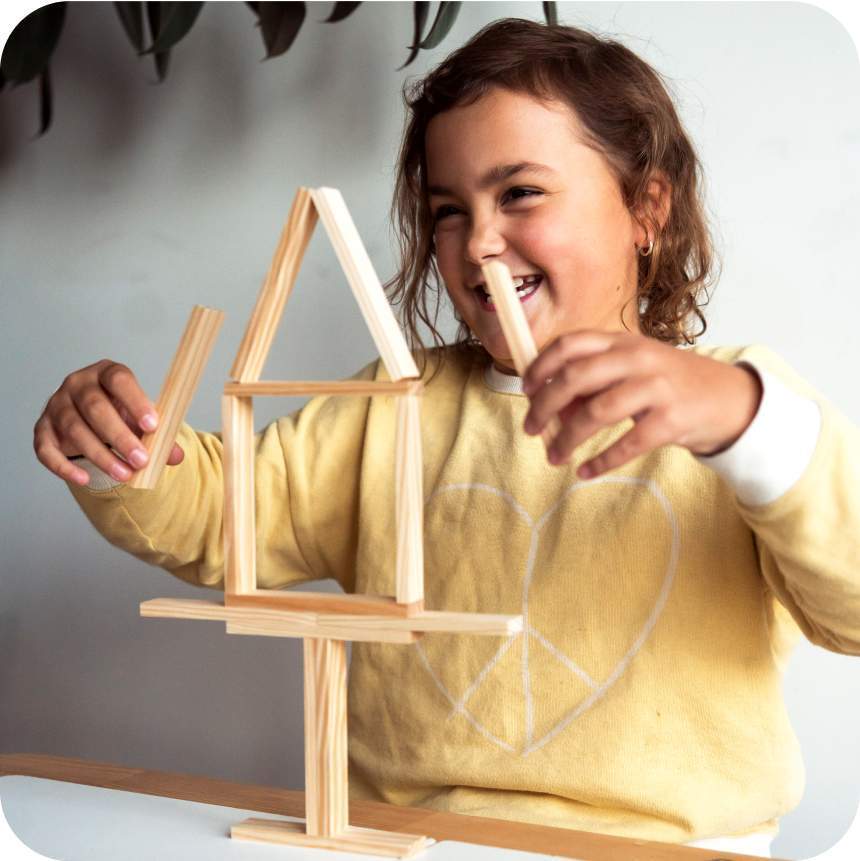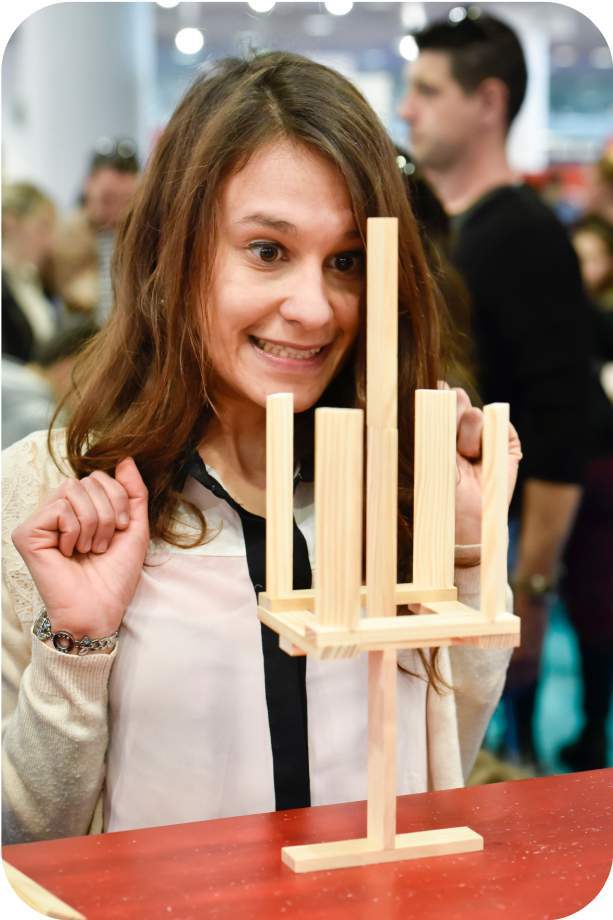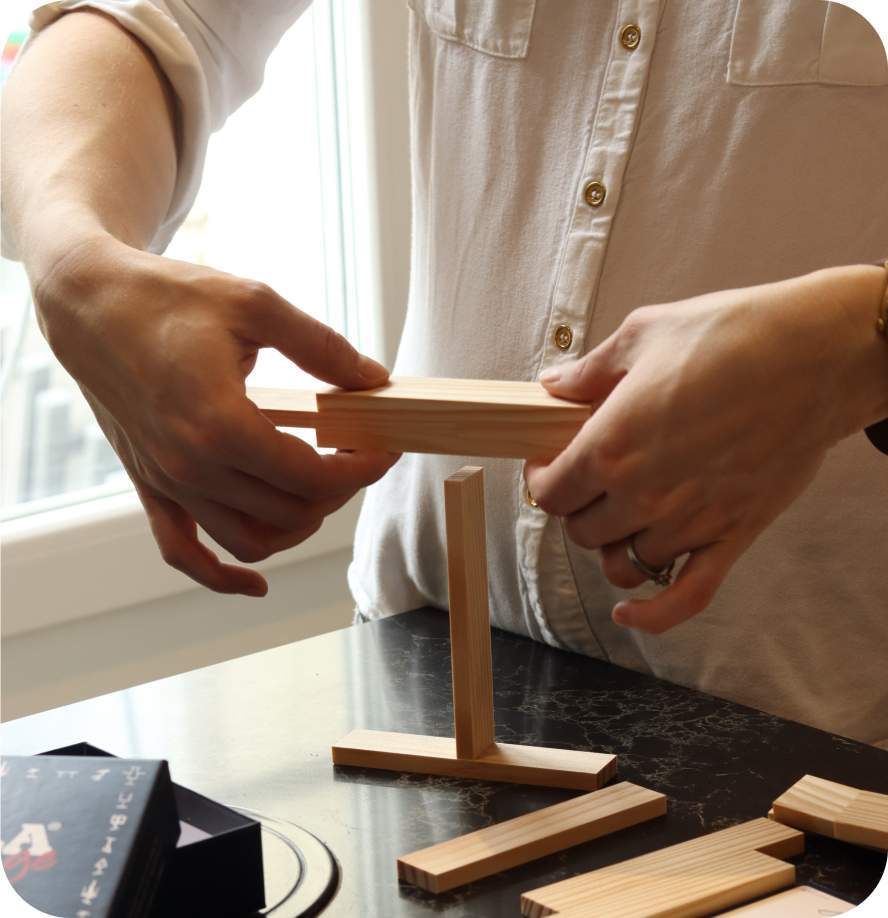 KAPLA Challenge stimulates both body and mind: analyse the structures to understand their logic, practise assembly methods, and master the limits of balance.
A
compact

size for all occasions
Whether at an evening with friends, a work break with colleagues, or when travelling with children, this is the ideal game to include, share and enjoy.